Custom Poly Bags, Tubing & Sheeting
Meet Every Need with Custom Manufacturing
With over 45 extrusion lines in across the country, we have access to custom LD and LLD polyethylene bags, tubing and sheeting from 4" to 150" in gauges of 0.75 to 8 mil. We offer 14 stock colors, 4 venting styles, random repeat printing and a host of performance additives.
Made in the U.S.A.
To optimize clarity and strength, these custom items are manufactured with Smart Tech BagsTM technology. Medium and larger size items are engineered to provide over three times the impact and twice the tensile strength of traditional low-density polyethylene. These products are exclusively manufactured in the United States at an ISO 9001 registered manufacturer.
Energy & Source Reduction
All Smart Tech Bags products are manufactured with 100% renewable energy from sources like wind and solar power with manufacturing processes yielding 0% pre-consumer waste.
Call 800-831-3220 for More Information or a Custom Quote Today!
The Options Are Endless
BAG, TUBING & SHEETING STYLES
MATERIALS AVAILABLE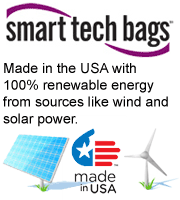 LDPE for the blend used in stock films
LLD for all high strength linear low-density films
Anti-Static for all static dissipative films
VCI (Vapor Corrosive Inhibitor) for films to prevent rust
Postal Approved for films used in USPS mailing
Clarity for improved visibility of film contents
Non Slip to increase friction between films
High Slip for reduced friction between films
Non Scratch for a smoother film surface
Metallocene for high strength films or cold storage
Anti-Block for films that open easily for loading
UVI/UVA (Ultraviolet Inhibitor) to protect film and contents from the sun
COLORS (swatches are approximate)
CUSTOM PRINTING
STOCK IMAGES (or use your Custom Image)
CUSTOM VENTING
Company Information
Customer Service
Connect With Us
© 2002-2019 Danco Environmentally Conscious Packaging Products. All rights reserved. Last Update: Tuesday 12th of November 2019