Newspaper Bags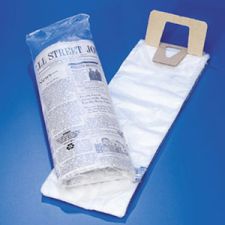 Our newspaper bags will keep newspapers (or other reading materials) dry while they hang on a customers door knob.

These bags are made from a clear .4 mil high density (HD) poly or .65 mil linear-low density poly and they come with a suffocation warning printed on them.

The bags are sold by the case with 2000 newspaper bags per case. The bags are attached to cardboard headers for easy dispensing with 100 bags per header.