Great Things Come In 3
Danco Version 3.0 is here!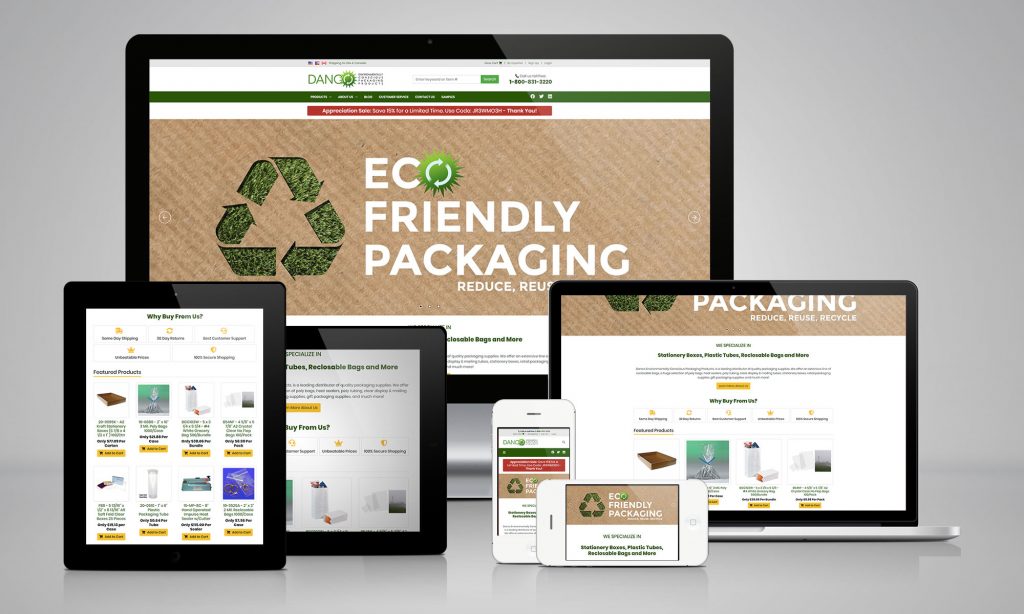 We are very excited to announce that our website has been given a bit of a facelift in the last week or so. Some of you may have noticed already. We had been working out some bugs and we think we got them all but if you find one feel free to let us know.
DANCO 3.0 Has a Ton of New Features:
Persistent Shopping Cart: saves your cart contents across sessions and multiple visits to the site.
Better Search Functionality: a lot easier to find what you are looking for.
Responsive Design: the site will resize to your device of choice (as seen above).
Cleaner and Bigger Layout: larger much clearer product images and text.
Updated My Account Area: Cleaner and easier than ever to find past orders and tracking information.
& Much Much More
In the end we wanted Danco 3.0 to serve you better. Please do not hesitate to let us know if you have problems with our new website.