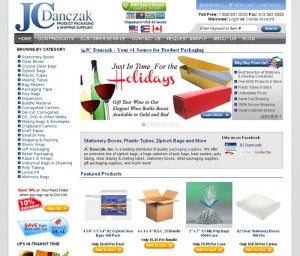 After many months of planning and attention to detail we present you with the New JC Danczak website design.
Here at JC Danczak we are always looking for ways to improve and speed up the buying experience. We heard your feedback and took action.
The new design includes:
A larger header area with a cleaner design that is easy to read and find links to common areas including switching the language, viewing the cart checking out and logging in.
A bigger easier to read main menu.  The new menu is not only easier to read but also lets you know which page you are actively viewing.
A centered and wider layout that allows for more white space which makes it easier to read and less cluttered.
We hope you enjoy the new design and as always, we are open to your feedback.