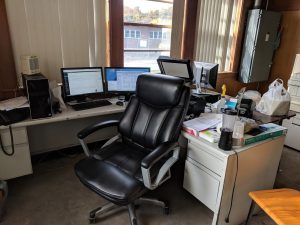 It's been exactly 13 days since the fire at our headquarters in Westfield, MA and we are exited to announce that we are up and running at our new offices in Holyoke, MA. As you can see from the photo it's a bit of mess in here but the most important thing is that we have our computers up and running and we can process orders.
Why the asterisk? Well, we are still unable to ship any orders that include stationery boxes and plastic packaging tubes. Of our over 6000 products these two product lines ship from our warehouse and we are still in the process of getting those situated. All other items are available for immediate shipment.
We hope to be at full strength in two weeks time, around thanksgiving. Please bare with us as we build back from the ashes, literally. 🙂
Start Shopping Today!