Colored Mailing Tubes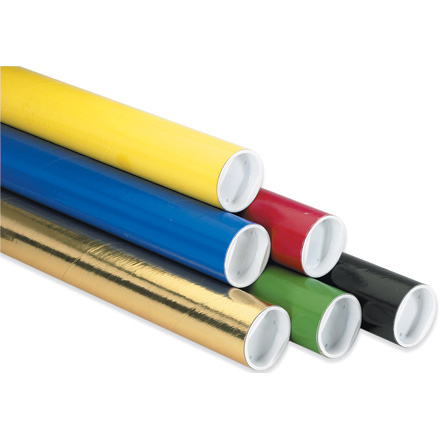 Your mailing is sure to catch their attention when you use these Colored Mailing Tubes!
Choose from Red, Yellow, Blue, Green, Black, or Gold.
Tubes have a glossy finish.
Use to identify or categorize different types of documents or mailings.
Strong 3-ply spiral wound construction.
Tubes seal with white end caps. The corresponding number of end caps are included in each case.
Sizes listed are inside usable dimensions.
Additional white plastic end caps can be found here.