4 Mil. Black Conductive Bags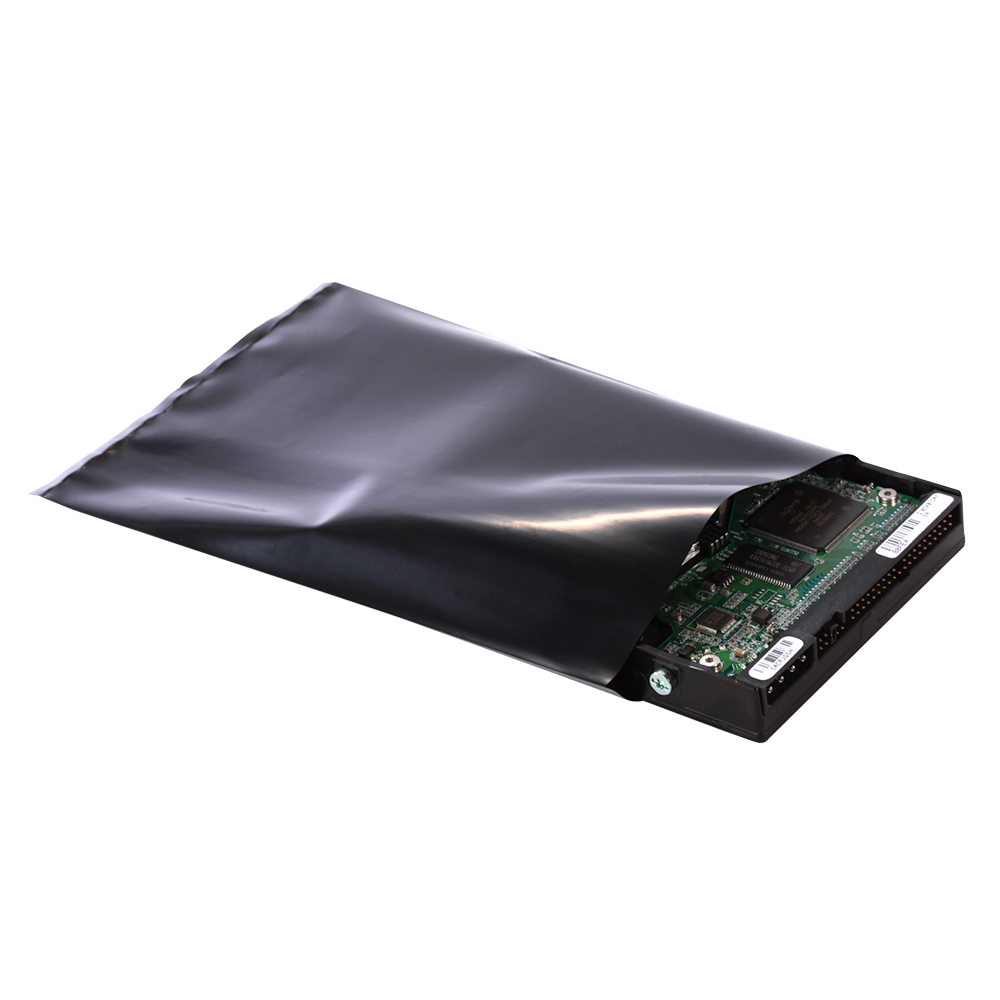 These bags and film are produced with a carbon black additive to provide protection for sensitive electronic devices or to line containers where explosive materials are stored. Unlike traditional and non-amine films, black conductive films are humidity independent, so they require no humidity to remain effective. They also offer a virtually unlimited shelf life and excellent corrosion resistance, and will not contaminate products with which they come in contact.
Has a surface resistivity of less than 1000 ohms/s and a volume resistivity of fewer than 300 ohms/cm.
Meet the full static decay requirements of MIL-PRF-81705D, Type II, and EIA-541.
Produced under strict ISO 9001:2000 manufacturing guidelines.