Extended Core Stretch Film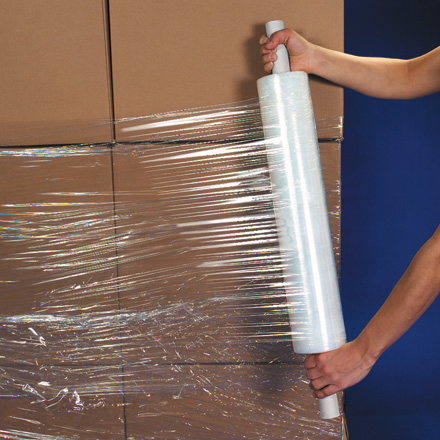 Extended Core acts as a built in handle so each roll is ready to use right out of the box.
Complete, disposable hand wrap system.
Easy to hold 1 1/2" diameter by 4 1/2" length extended core.
More economical and faster to use than strapping or tape.
Film will not leave a residue on products.
Economical Cast - Quiet and ultra clear.
Heavy-Duty Cast - Super tough 120 gauge for load weights up to 4,000 lbs.
Black Opaque - Cast film conceals shipments completely for light sensitive products.
Blown - great for heavy, irregular or hard-to-wrap shipments.