White Corrugated Bookfolds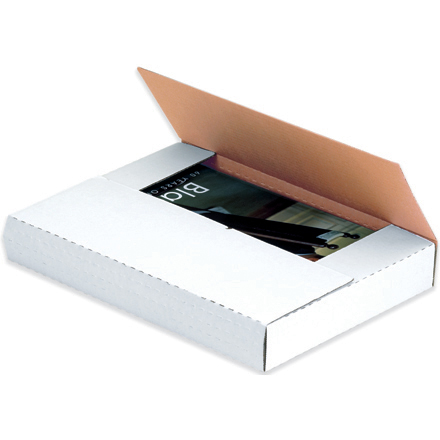 These white corrugated bookfolds are great for mailing books, catalogs and framed pictures.
Scored at multiple depths for flexibility.
Quickly package items. No carton set up.
Simply place product in the center of the bookfold mailer, fold in the sides at your desired depth and seal with tape.
Attractive 200#/ECT-32-B, white corrugated construction makes a quality impression.