High Temperature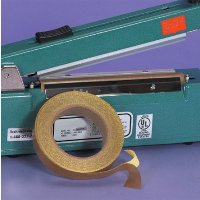 Our high heat tape is high temperature resistant, long lasting, and offers easy release performance on heat sealing equipment.
Non-stick surface protects equipment and saves clean-up time.
General purpose protection for hot wire contacts.
Our wholesale high-temperature tape features excellent anti-stick properties.
Silicone adhesive provides a high temperature release surface for protection and insulation.