Flo-Pak Loose Fill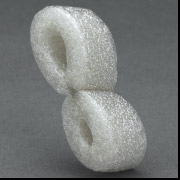 The "clean" peanut. No breaks or crumbing.
Figure 8 design acts as a shock absorber for delicate products.
Constructed from 100% recycled polystyrene.
All Flo-Pak Loose Fill is given an anti-static bath so it will not cling to products.
Sorry, No items found for your selected Sub Category.