3M - 811 Scotch Brand Magic Tape (Removable)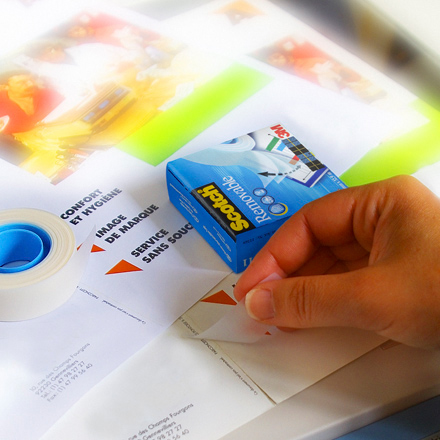 Scotch removeable magic tape is an invisible tape that holds securely, yet can be easily removed or repositioned.
Scotch brand removable tape is great for cut and paste and temporary holding applications.
Disappears on paper.
Non-yellowing matte finish.
Pulls off the roll smoothly and cuts easily.