Micro-Perforated Bread Bags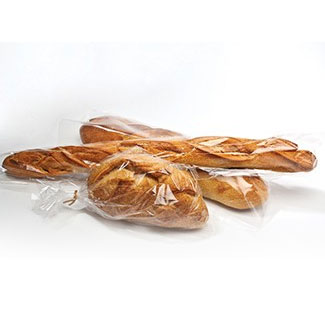 Micro-Perforated bread bags are the ideal choice for artisan breads. Our affordable clear plastic bread bags are the ideal choice for bakeries that want to showcase their fresh breads and sell them to customers.
At ClearBags, we have both basic clear bread bags and bags that can be customized with your logo. The perforated design of these bags also makes them a great choice for produce. If you are in need of any type of bread packaging, check out our bread bag options below.
The micro-perforations in these plastic bread bags:
Release Scent The smell of the bread will attract consumers to your product.
Keep it Crusty Micro-perforations allow excess moisture to escape, keeping the bread crisp.
Keeps Flavor The small size of each perforation keeps bread from becoming stale.
Clear and clean, these micro-perforated bread bags allow your breads and baked goods to look visibly delicious so that they'll fly off the shelves, while also safely wrapped in a plastic cover that has small holes to allow for just the right amount of air flow.