rPET Crystal Clear Boxes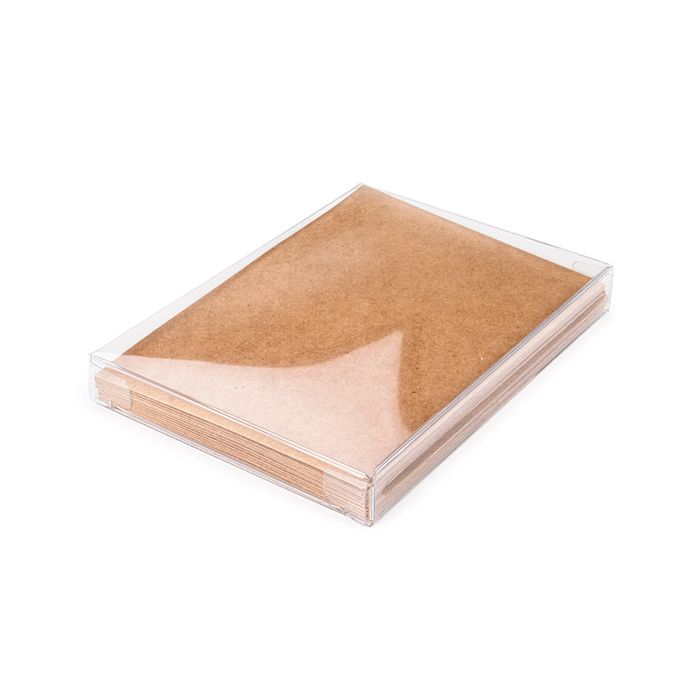 rPET boxes are made from 100% post consumer recycled (PCR) content and are more eco friendly than a standard PET box. These premium quality boxes are made from 12 mil food safe materials and are available in both soft fold and pop and lock options. We are currently stocking over 20 of our most popular sizes, including photo, stationery, and food sizes.
If you are looking for sustainable packaging solutions, rPET boxes will meet your needs. The materials used to produce these boxes are meticulously sourced from water and soda bottles, making them a high quality, clear choice to showcase great products that need to be seen.
Made from 100% post consumer recycled (PCR) content
Recyclable
Features embossed rPET logo
12 Mil, Food Safe