Extended Core Bundling Film - Cast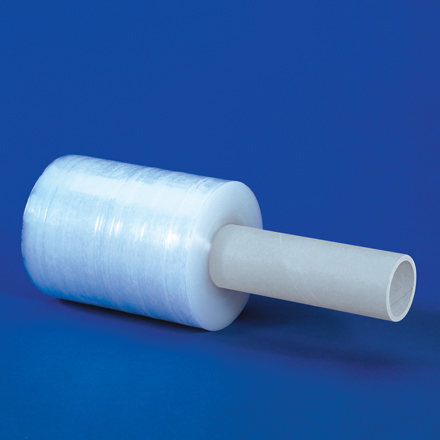 Bundling film features a built in handle so each roll is ready to use right out of the box.
Easy to hold 1" diameter core.
More economical and faster to use than strapping or tape.
Film will not leave a residue on products.
Quiet and clear cast film.