Flat Heat Seal Bags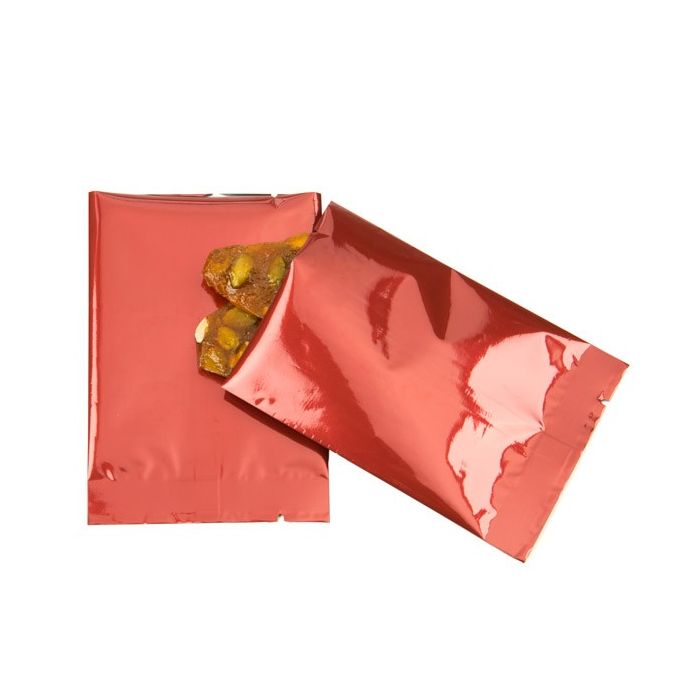 Flat Heat Seal Bags | FDA Approved Food Packaging
Flat heat sealed bags are a great choice for food packaging, powdered mixes, small products, and flat paper items. This specific line of bags all meet the following specifications:
Protection against Moisture and Oxygen
Tested for Quality
Heat Sealable Material
Standard Flat Heat Seal Bags
Flat Heat Seal Bags are one of our most popular types of food packaging. These bags were designed to be a snug fit so that the contents are able to stay safely in place. Using a crimp sealer, a header card, or one of our hand sealers, you can place both flat and thick contents inside of the heat sealable bag and display the contents for everyone to see.

Laminated Heavy Duty
Made of a stronger material than our standard flat heat seal bags, these Heavy Duty Heat Seal Bags are laminated, have a crimped bottom seal, and a back center weld for added strength. Ideal for cookies, candies, and other 3-dimensional products.

Metallized Flat Pouches
Flat metallized heat seal bags are an easy packaging option for products like ground coffee, powdered mixes, supplements and more. These flat pouches provide protection against UV lighting, moisture, and oxygen. Tear notches are located at both ends of a bag for easy opening. Heat sealable. Food safe. An ideal solution for packaging pre-set portions of product.