Hazardous Shipping Containers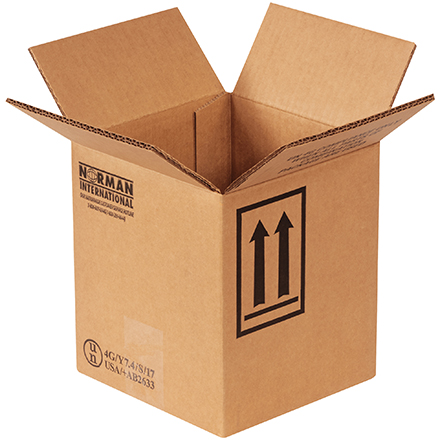 These hazardous shipping containers can be used to ship your own cans.
Use these containers as refills for foam shipper kits.
Hazmat shipping boxes are printed with mandatory warning information.
"This side up" arrows are printed on 2 sides of carton.
Cartons ship and store flat to save space.
SW = Singlewall
DW = Doublewall
In accordance with CFR 49 178.601B, shipper is responsible for choosing the correct packaging for product and for final closure. CONSULT APPROPRIATE REGULATIONS.