Food Safe Barrier Bags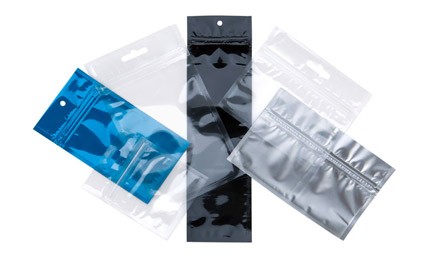 Businesses that sell food need a way to package that food in bags that are safe and durable, while still showcasing the products within. At Danco, we provide that durability with our food safe barrier bags – bags specifically designed to provide barriers that increase shelf life and freshness.
Our food safe barrier bags come in all shape and sizes, including zipper pouches, heat seal bags, gusset bags and more.
Each hanging zipper barrier bag is made with materials that provide oxygen, scent and light barriers. We have many different types of food safe packaging in stock, and with our wholesale barrier bags, you can rest assured that your items are ready for selling, storage, or transport. Find your food or candy packaging, today.