Insulated Shipping Containers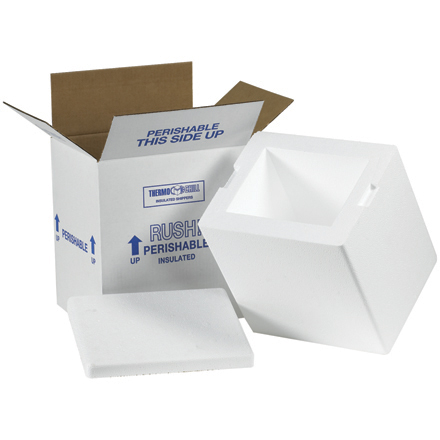 Maintain the insulation and integrity of your product with our insulated shipping containers for sale! Products that present unique shipping difficulties due to temperature constraints can be shipped safely.
Economical. Our insulated shipping containers in wholesale are light-weight, reusable and recyclable!
Shippers include: Seamless molded EPS foam body and tight fitting lid.
200# white corrugated.