ICE-BRIX Cold Packs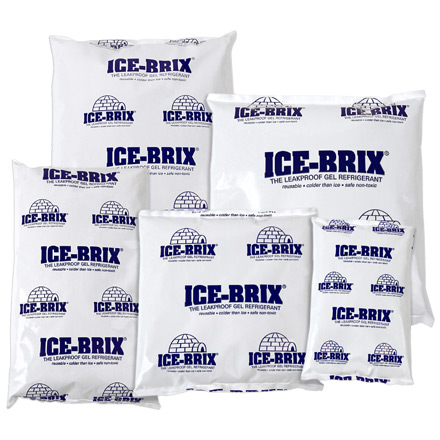 Keep perishables at a constant and desirable temperature for days or extend your shipping times with ICE-BRIX Cold Packs. The ultimate in gel refrigerant packs.
Leakproof, reusable and economical to use.
These cold packs for shipping are specially formulated with food-safe, non-toxic materials that stay colder than ice.
Tested and shown to be the coldest and best gel refrigerant available.