3M Bumpons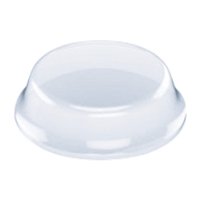 Designed to be used as feet, stops and spacers.
Peel and stick adhesive.
These bumpon protective products are for indoor use only.
3M Bumpon Dome - For small kitchen appliances, keyboards and phones.
3M Bumpon Flat Top - Use for spacers on cabinets, circuit boards and appliances.
3M Bumpon Square - for electronics and larger appliances.